Intelligent patient billing engagement
Automate and personalize your patient billing with Inbox Health's omni-channel patient communication and payment platform.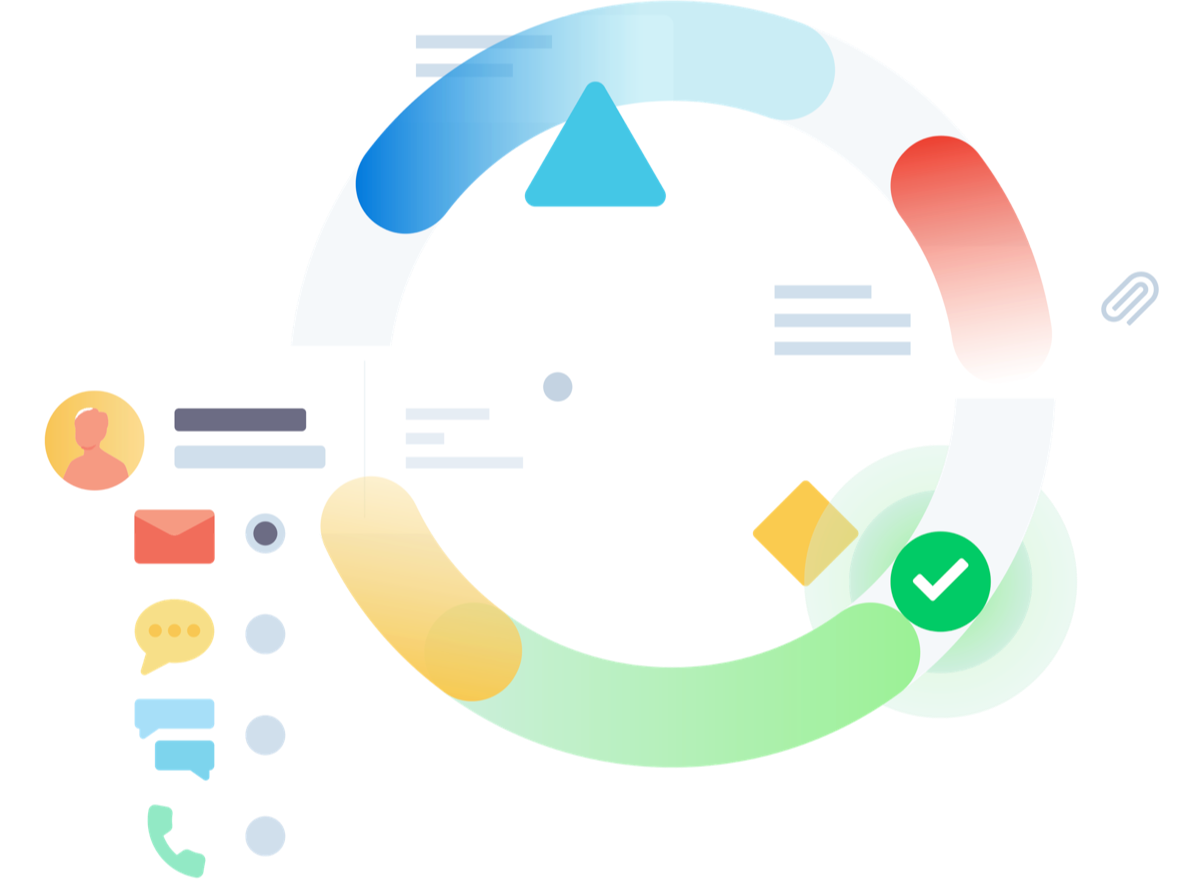 A smarter, simpler patient billing communication platform
Inbox Health's communication algorithms are designed to optimize patient billing by reaching patients with the right message, at the right time, on the best channel.
It costs more than 4X as much to collect from patients rather than insurance
Source: Inbox Health customer analysis, 2018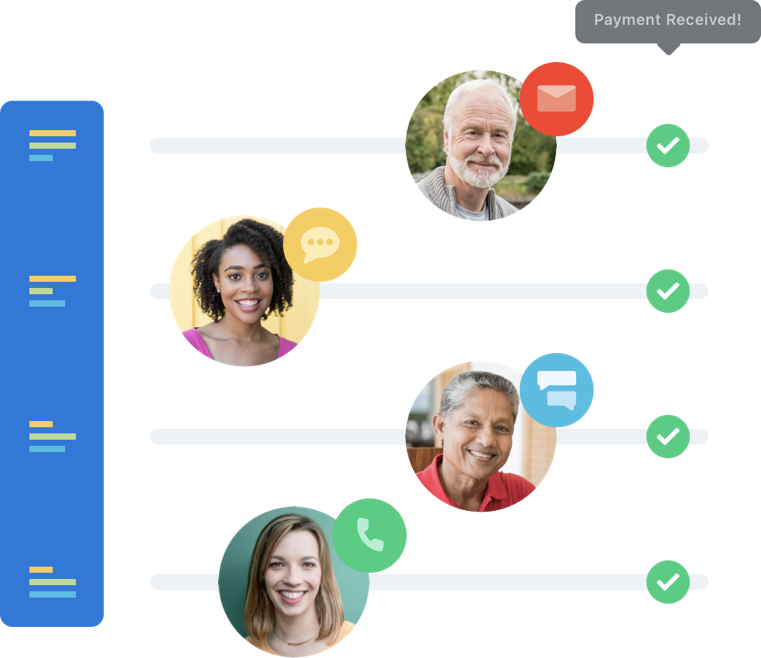 Integrated, cross-channel engagement
Engage patients based on why the owe – not just how much they owe – and offer seamless support across any communication medium. Patients get quick, clear answers to their billing questions so they feel confident to pay.
75% of patients say understanding out-of-pocket costs improves their ability to pay.
Source: TransUnion Health Survey, June 1, 2014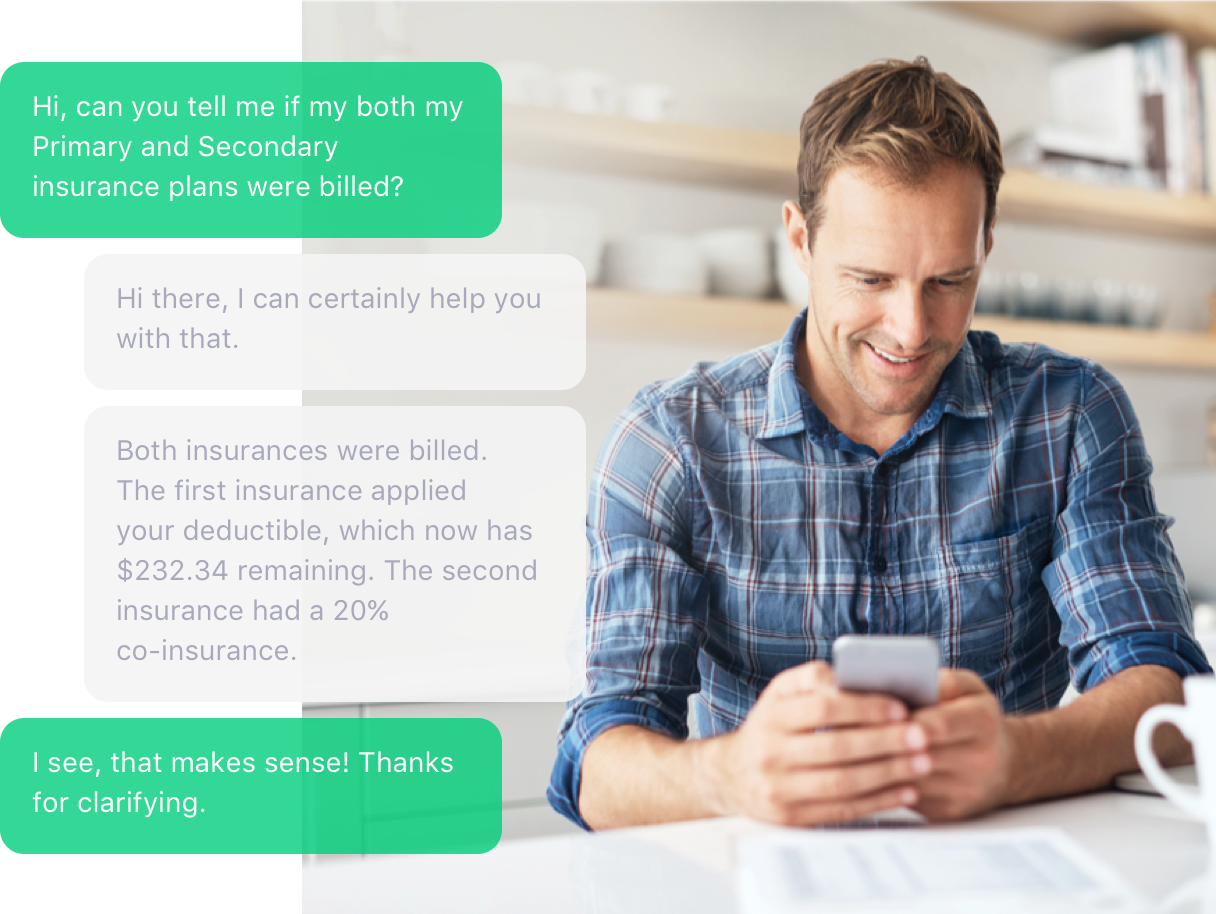 A modern payments experience for optimal results
Patients are provided with multiple payment options so it is easier for them to pay, when and how they feel most comfortable - reducing friction in the process and reducing costs.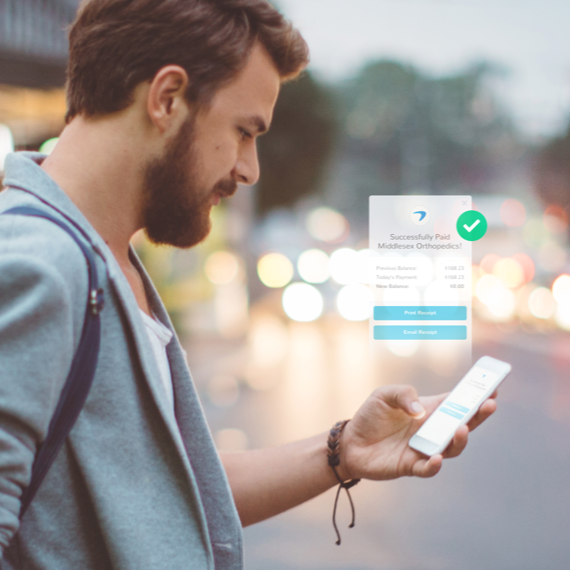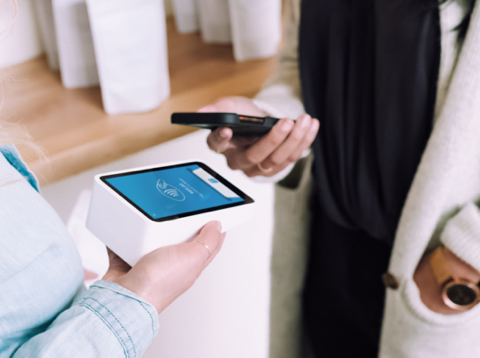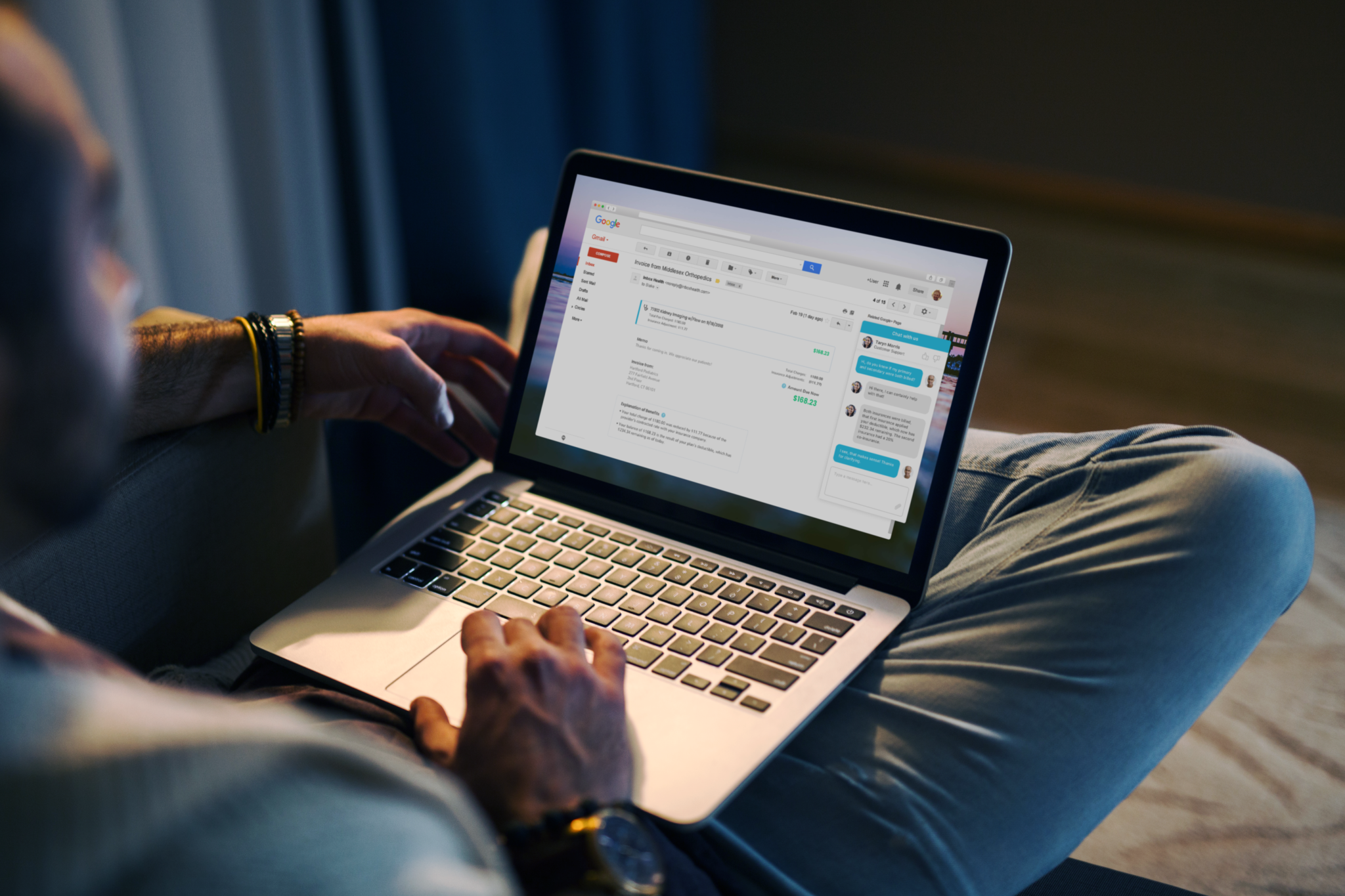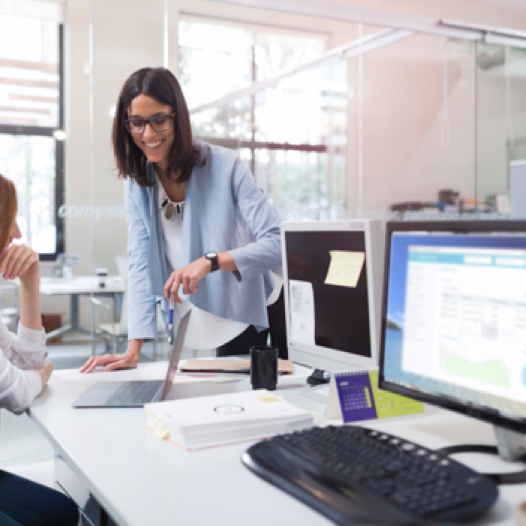 Seamless omni-channel communication with patients
More efficient patient support across text, email and phone through a unified workflow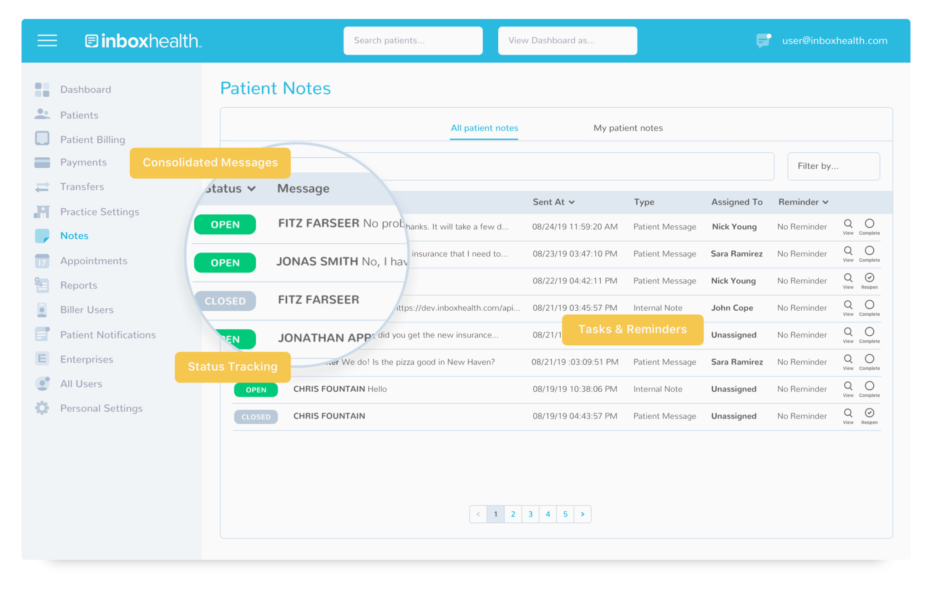 Streamline
Combine patient messaging across text, email, physical mail, and more into a single patient support inbox.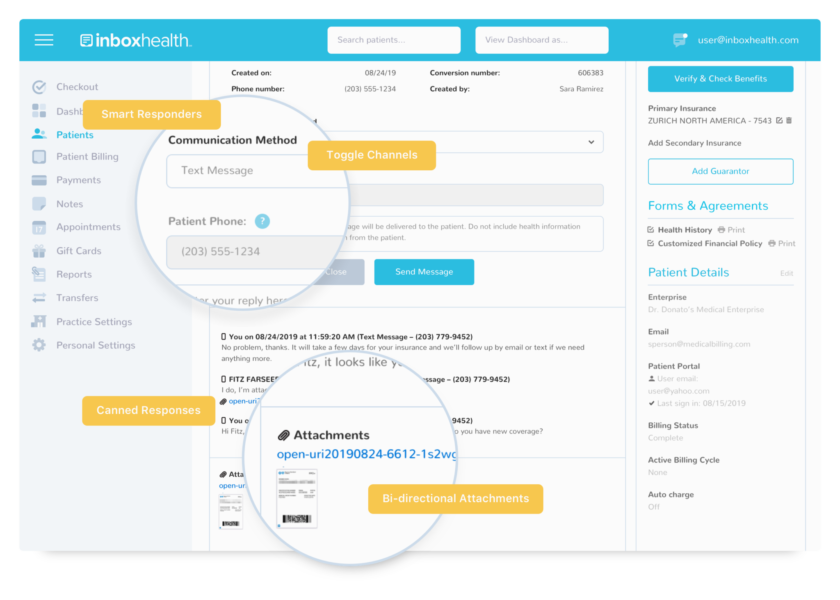 Share
Receive and share attachments and information across any channel the patient wants to use to communicate.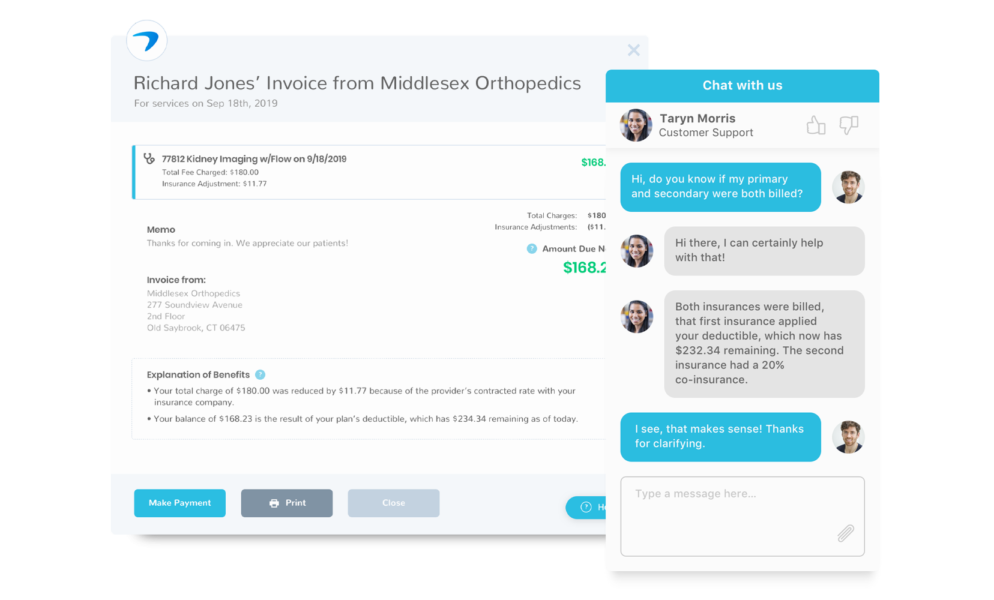 Connect
Allow patients to connect in real-time, with live chat, and simple communication across text, email, and phone.
Centralized control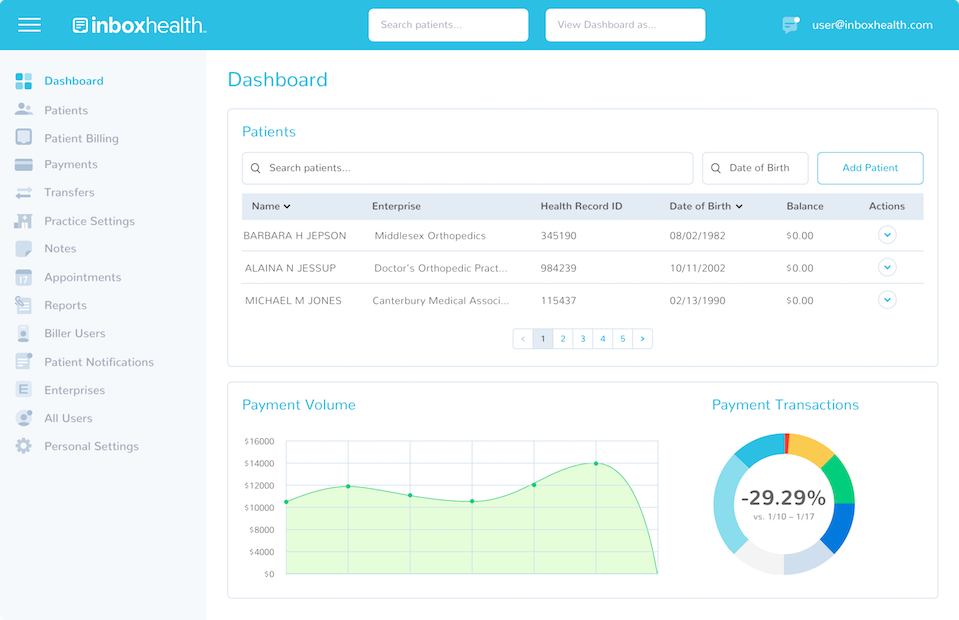 Customized for you
Every algorithm we use is tailored to your practice's specific needs, from specialty to payer mix, we take every unique quality into account.
Advanced metrics
Quantify patient engagement, with detailed cohort analysis on patient engagement and patient payments.
Actionable data
Precise controls combined with our detailed data give you flexible options to impact your billing performance.
Let us tell you more.
We'll email you to start the conversation.