Paper - without the work
Seamlessly integrate checks and paper correspondence into your digital workflow, with Mailbox by Inbox Health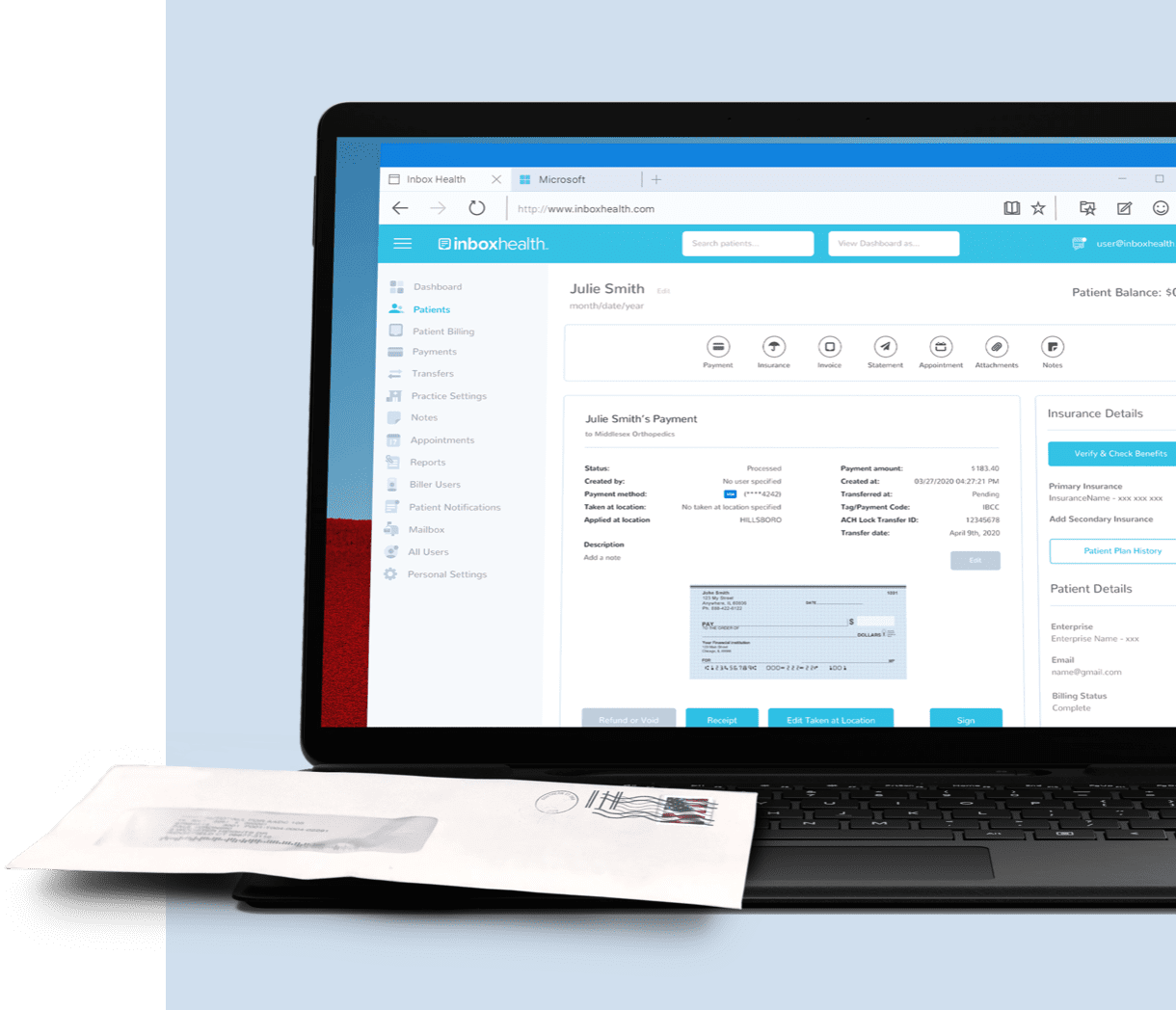 For medical billers, paper is still a big part of the equation
Some patients may always prefer to pay by check or communicate through the mail. But with postal service delays and the probability that some of your staff is working remotely due to COVID-19, receiving, handling, and processing mailed materials isn't easy.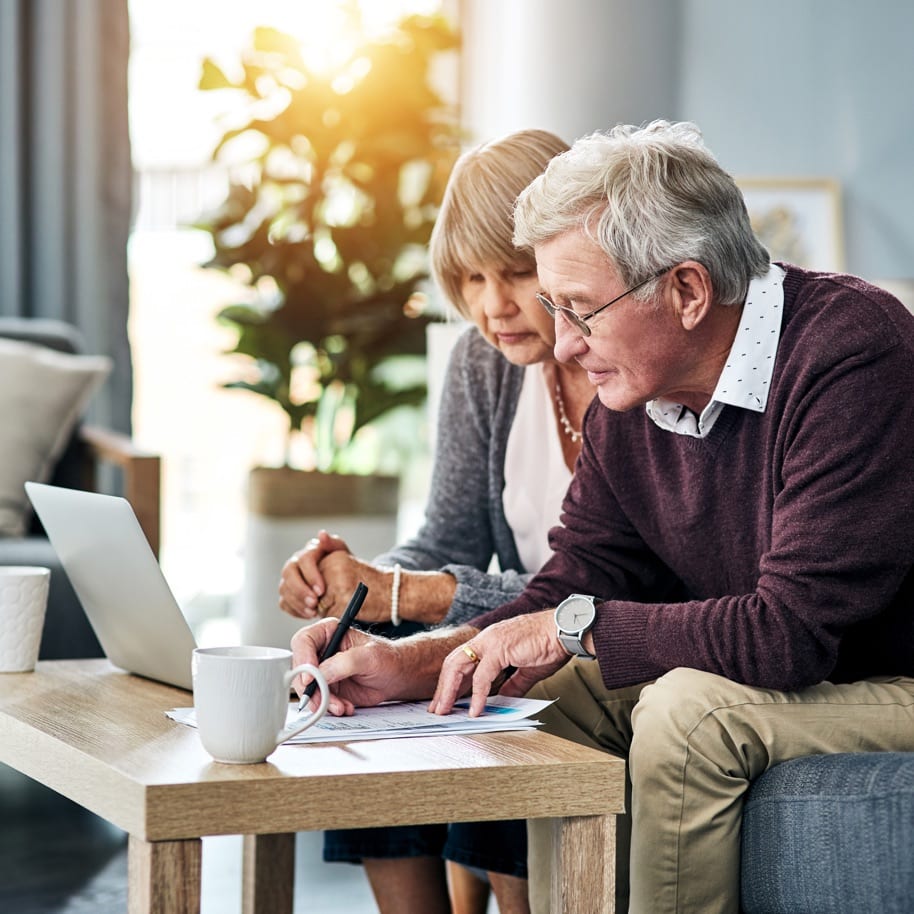 Most digital solutions fail to fully connect the workstream
Existing automated mail receipt processes can be cost prohibitive, and weren't designed to integrate with medical/practice management systems.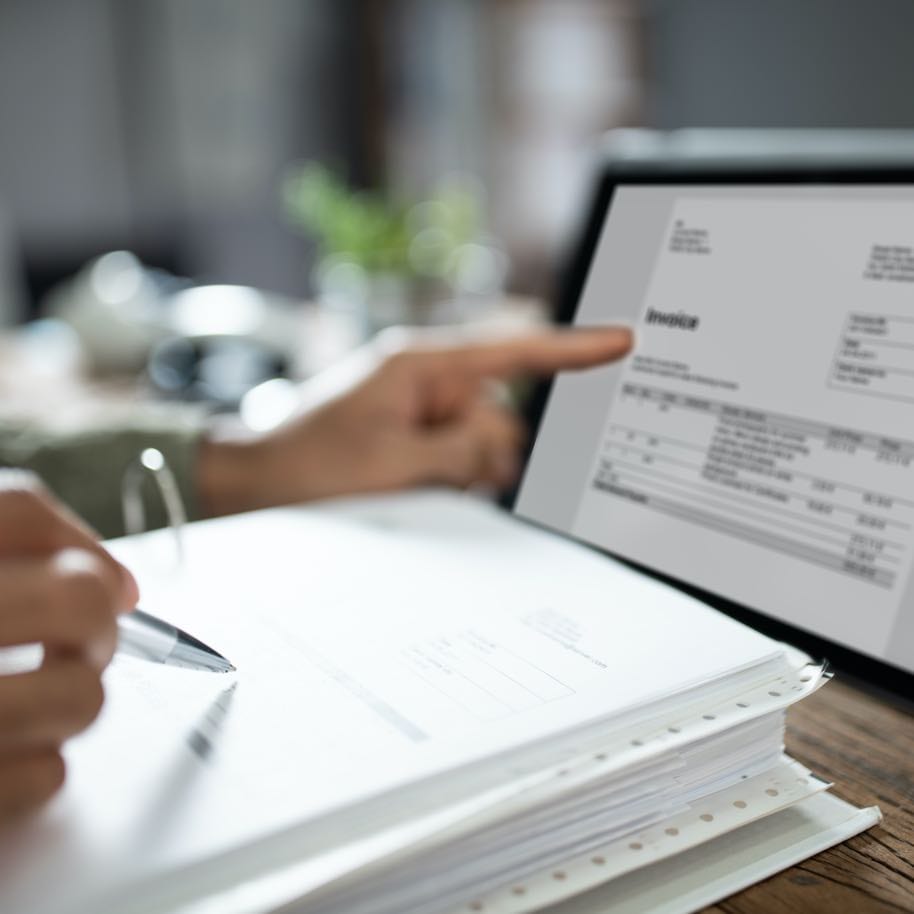 Handling paper is manual and time consuming
Between trips to the post office or bank, and the hours spent opening envelopes; then scanning or keying in payments and reconciling patient records, you've invested a great deal of effort to DIY. Let Inbox Health show you a better way.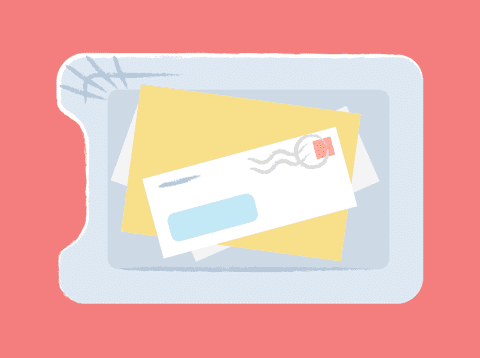 Now, accepting mailed payments is easy
Let Mailbox take all the fun out of opening and sorting mail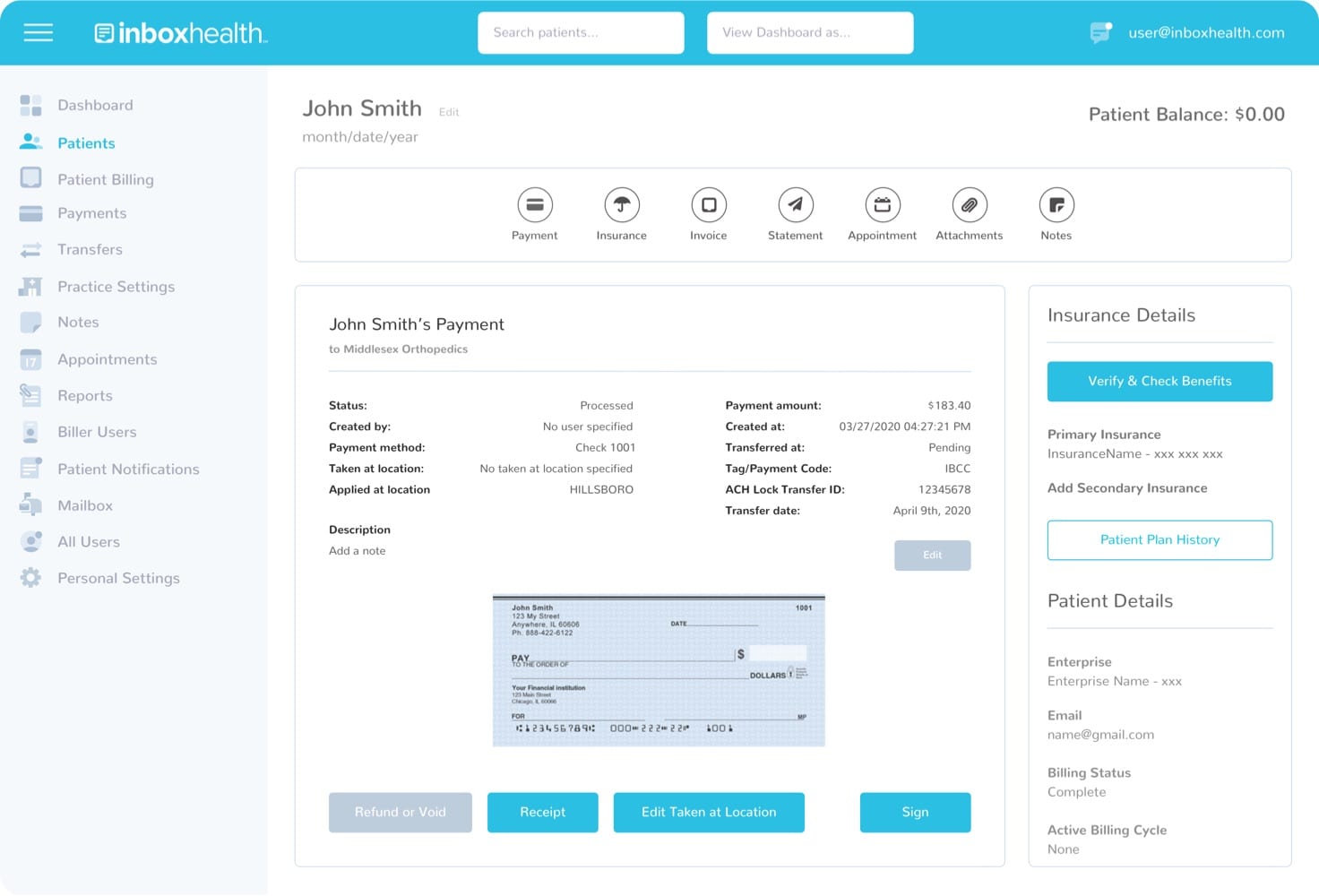 End to end automation
Patient checks are received, scanned, posted to billing software and deposited automatically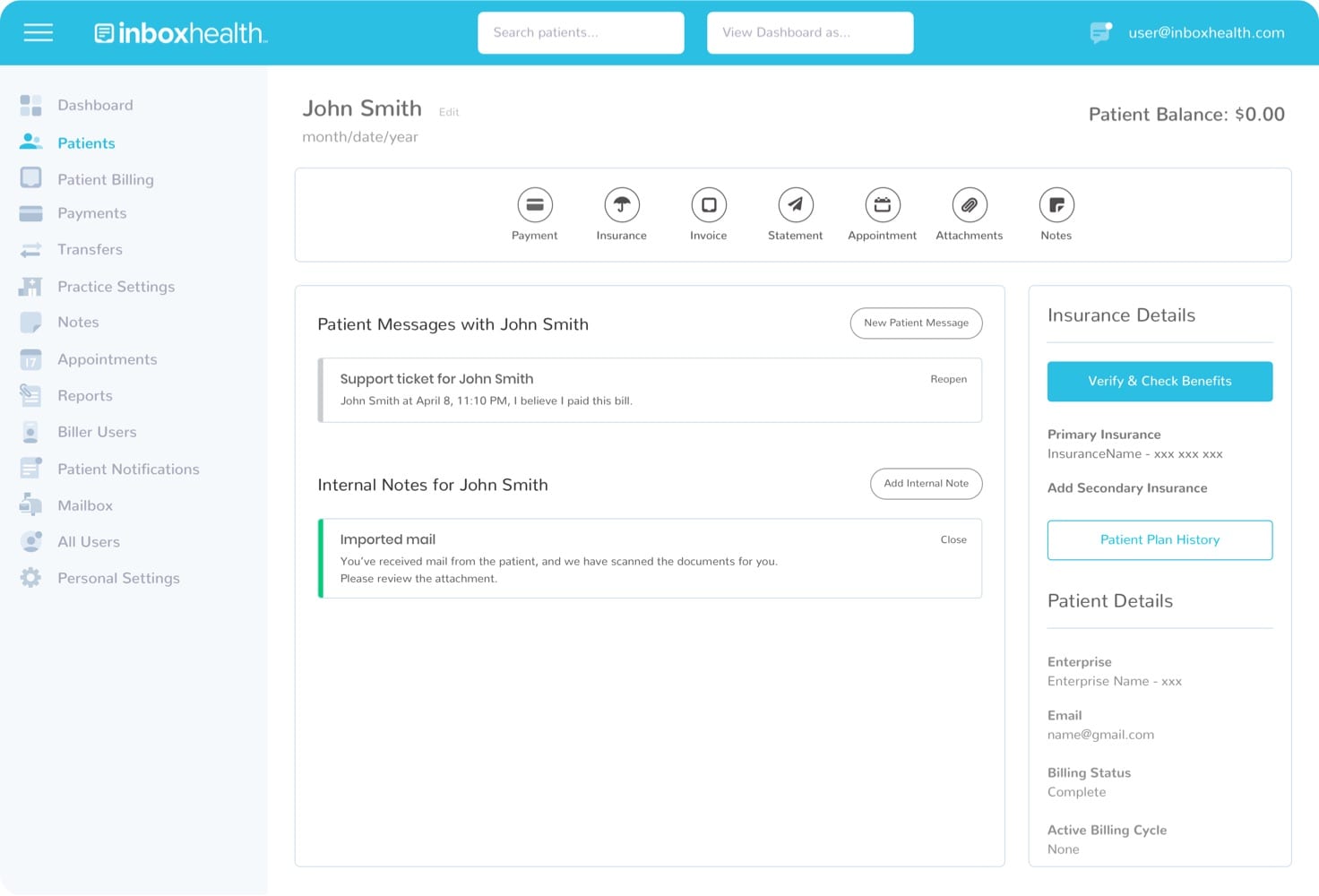 Paperless correspondence
Any patient correspondence that's not a payment automatically creates a 'note' in the system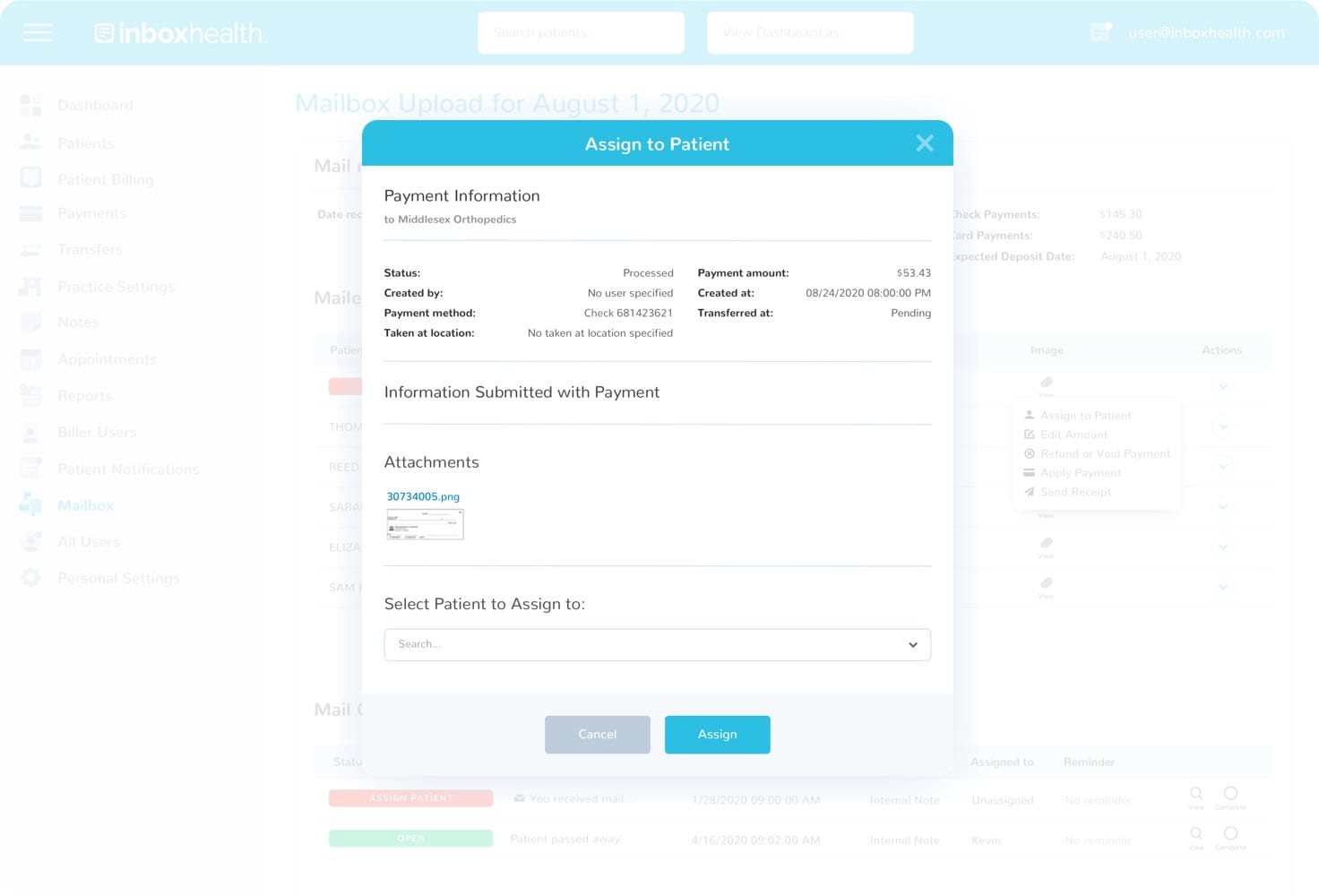 Simple issue resolution
Any payments with missing slips or account numbers are brought to the users' attention with simple resolution processes
Mailbox offers a truly contactless billing method to simplify your workflow and improve your business
Reduced statements going out
Fewer unnecessary phone calls
Let us tell you more
Reach out and we'll start the conversation
Get started with Mailbox today. If you're already an Inbox Health customer, simply reach out to your CSM to enable Mailbox on your account. New customer inquiries can click below to schedule a quick chat to tell us more about you.
Schedule A Call